A few years ago I inherited a big stash from my sil's sister who passed away. She was mostly into crafting and although I've used a lot of her fabric there's a lot I will never use. I'm turning the Xmas fabric into gift wrap bags this weekend. I'll have plenty! These panels I will never use. Take a look and ask all the questions you want. I'll just ask that the postage be reimbursed to me. I'll leave it for a few days and we'll see who's interested, okay?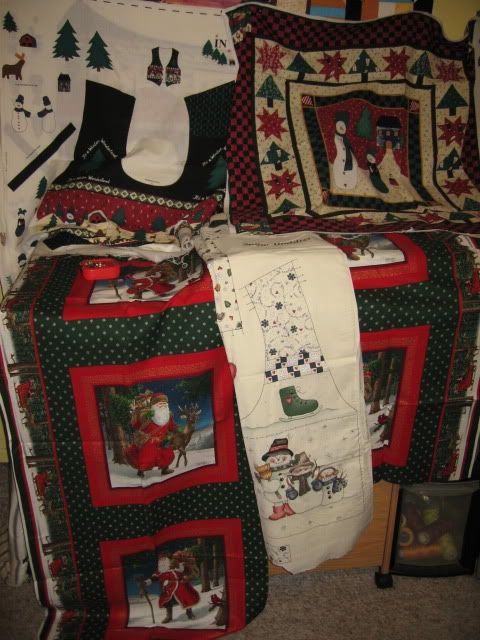 Top left is a vest. Top right is a wall hanging to quilt. Bottom right is an apron. Bottom left are 5 square panels.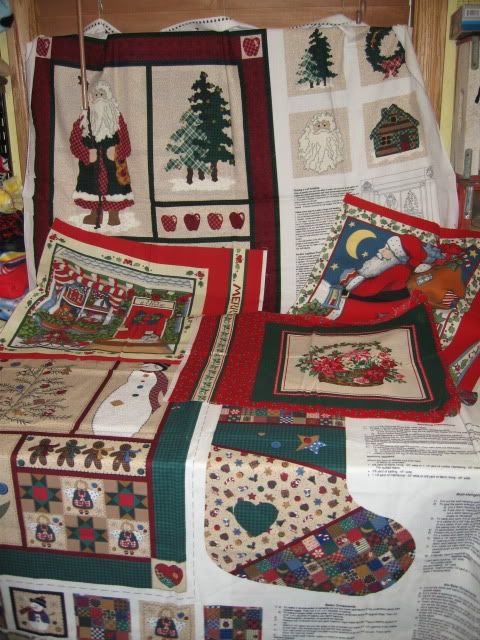 Top is a wall hanging with pieces to applique. In the middle are three square panels. Bottom is a wall hanging and large stocking.