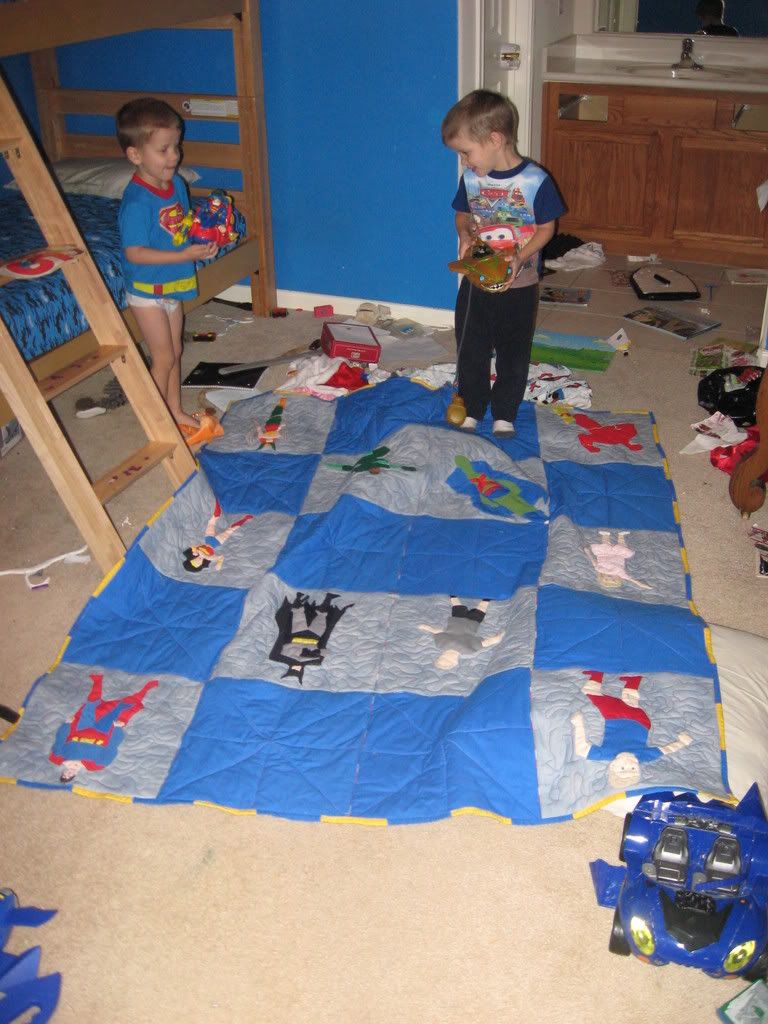 Here's the second quilt, as you can see, I did a different pattern. I figured out my boys don't really care if it has all of the little details I did in the first quilt, so I didn't do the pinwheels, they take forever, and I still wouldn't have this one done. Besides, Peter's favorite color is blue, so he'll like this better. The binding is leftovers from the other quilt, I had originally had this "BRILLIIANT" idea of adding in extra borders to make it a little more balanced, but decided not to. So, I had these long strips of blue and yellow fabric that I'd sewn together and had no use for, so I decided to cut it into smaller strips and use it for the binding, which worked just fine for the most part.
Oh, and this time I got a picture of the backing: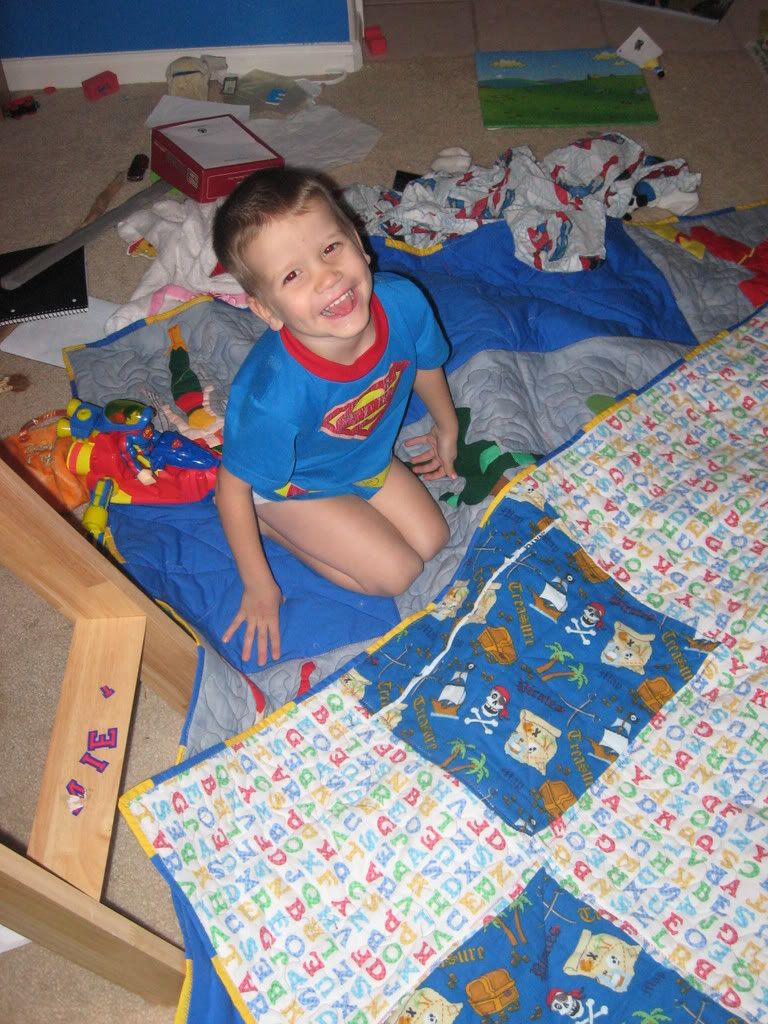 Of course, the other backing to me is more special because it's made mostly out of their baby receiving blankets. However, Peter has a "letters blankie" that I would be killed if I cut up, but I was able to find the same fabric, and some pirate fabric, because what boy doesn't love pirates.
I am quite happy to be done with this project, I have to decide just what I want to do for Wendy's big girl bed, since there's a very good chance she'll be moving into it sooner than her brothers. I had planned on doing one of the Joann's Block of the Month quilts from a few years ago, and I've got all of the applique work from that one done, just have the piecework to do, which I was going to do on machine. But, now she's so princess crazy..... I might substitute in some princess for their designed applique blocks, I don't know. I'm planning on sending out the quilting on this one though, it'll be so much easier, and one of the local quilt shops is doing that now. Don't know, we'll see what I end up with.
Ticia