I have to replicate (make several identical as opposed to duplicate meaning to make just one

I looked it up) this lampshade cover for a customer. Looks easy enough and I plan to make the pattern pieces today, all two of them, and cut out the top pieces.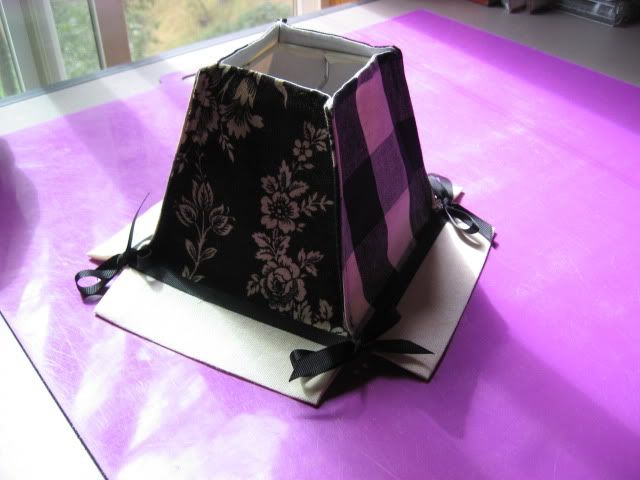 What I'm having trouble with is identifying the off white fabric at the bottom. See pic. She gave me fabric to use for the sides (and I'll also be embroidering a beautiful insignia on each side) but I need to figure out what the bottom stuff is so I can buy some. It's very, very stiff, perhaps starched but maybe not. It reminds me of the stuff on the top back of curtains into which the hooks go, if you know what I mean. I'm sure it has a name. I could also find something like it that's not stiff and make it so. What is that starch I've read about here? I've only ever used spray starch and that's been years and years. Thanks for your help.